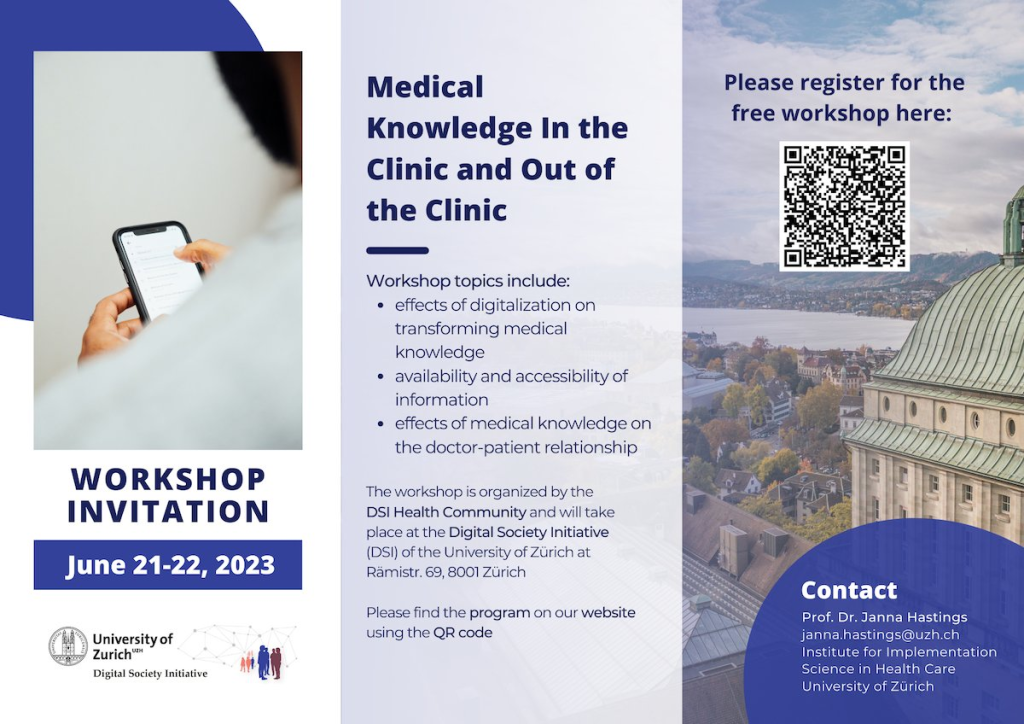 We are very happy to invite you to a workshop Medical Knowledge In the Clinic and Out of the Clinic that will take place on June 21-22  at the Digital Society Initiative.
The program of the workshop can be found here: Program
The aim of the workshop is to explore the role of digitalisation on the communication of medical knowledge in different knowledge domains and how medical knowledge obtained via digital tools such as Google affect the doctor-patient relationship and shared decision-making. The workshop will bring together an interdisciplinary group of researchers, health practitioners and interested members of the public to discuss topics around medical knowledge creation and exchange, flow and transfer within and between different knowledge domains.
Please register here.